Ukraine IVF Advantages
Ukraine is an exceptional destination for surrogacy. Legalities give the parents luxury to be recognized as only legal parents of the babies and have their names written in the birth certificate. This simplifies the baby registration procedures with their embassies and allows the parents to leave the country within short period of time.
Ukraine has cost advantage as well over the other destinations where surrogacy is legal. The medical standards are remarkably high, success rates are exceptional, therefore parents have minimal level of failures and this keeps the costs to minimum as well.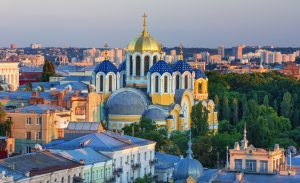 Clinic facilities and professional medical team allow us in Ukraine to offer guaranteed packages to the parents and this helps us to ensure parents satisfaction for achieving the goals in very short period of time.
In Ukraine we have a mixture of egg donors. Parents are able to find their perfect match by appearance no matter if they are looking for blond/blue eyed donors or brown eyed/ chestnut hair donors. This really is a luxury for the parents as they do not need to arrange the donor travel from any other destinations and they can choose the donors from the wide donor database that Ukraine provides.
Location is another advantage of Ukraine to be considered as much desirable destination for surrogacy. Though it is not yet member of European Union, the living standards and medical standards are very equal to European and intended parents very eagerly travel to Ukraine. It is very easily reachable, as there are direct flights from many destinations and almost all prestigious airlines fly to Ukraine.