Beginning Your Program: Key Steps and Tips
At New Life, we believe your program should begin with careful planning of each of the steps and issues involved.
Programs that involve surrogacy are the most complicated in terms of organization and timing, so we strongly suggest completing the key stages of your surrogacy program as efficiently as possible.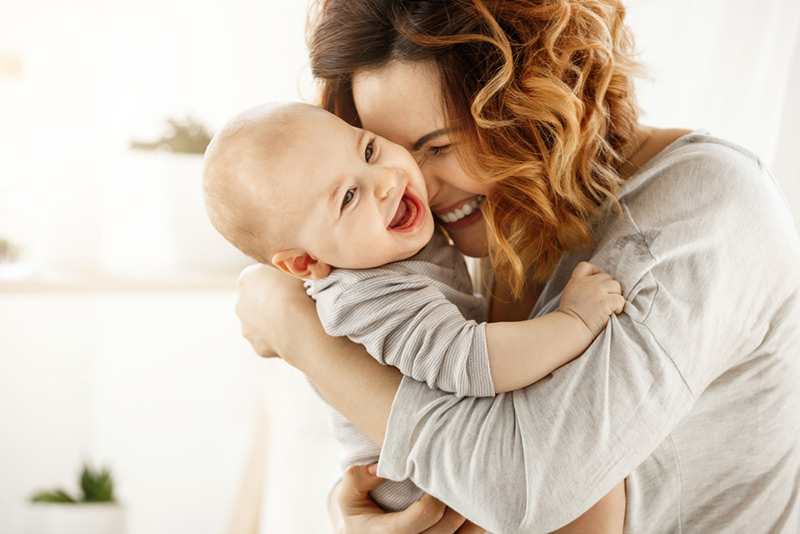 1. SEND INITIAL INFORMATION
Before officially signing you up for your surrogacy program, we will ask that you send a formal request that includes the following details:
Your age and the age of your spouse or partner
Your country of residence and nationality
Medical history
Contact information
Specific requests for the services that you require
Please provide as much detail as possible in your initial letter, as this will enable us to better understand your needs to give you professional feedback. Your privacy is of the utmost importance to us, so we keep this letter and all information received from you completely confidential.
2. DISCUSS GENERAL ISSUES
Once we have received and reviewed your request, we will contact you with all of the information you need regarding your future program with us, including:
the time and terms of your program
the package cost and an outline of all possible additional expenses
medical procedures that will be involved
legal aspects
the agency fee and scope of our services
We will either suggest one of our default program packages to meet your needs or discuss the details of an individual package when necessary. Typically, this first consultation will be via e-mail or Skype, but we are always happy to schedule a personal, in-office consultation as well.
3. CHOOSE YOUR EGG DONOR/SURROGATE MOTHER
After discussing general issues and agreeing to a program, it is time to choose your egg donor. At this time, you will receive a unique password to access our Egg Donor database, where you can review the profiles of each of our candidates to make an informed decision. Each of these candidates is chosen as the result of a careful, comprehensive screening process that considers their state of health, medical history, living conditions and social background. Access to our database will help you choose your egg donor based on your needs, preferences, and our personal knowledge of all the candidates.After you have selected your candidate and one agrees to join your journey to parenthood, we will book them for you.
Surrogate Mother will be assigned to you by our coordinator, who will send a detailed profile of the surrogate mother along with a medical screening sheet; intended parents can then make the final decision about the candidate.It should be highlighted, that during the surrogate mother's preparation, there is always a slight possibility surrogate mother to be changed by another candidate. Using an alternate surrogate mother happens due to factors such as: endometrium thickness, sudden bleeding during her preparation, not being synchronised with the egg donor or the Intended Mother, or other medical reasons. Parents are always made aware of the change and are immediately updated about the replacement candidate's personal details.
4. SIGN A CONTRACT AND DISCUSS YOUR PAYMENT SCHEDULE
At the start of your program, we will send you drafts of all contracts that you will need to sign with our Agency and the surrogate mother/egg donor. Contracts are prepared in both the English and Ukrainian languages by our lawyers in compliance with the legislation of Ukraine. They will contact all necessary and important conditions of your program as well as a clear payment schedule that had been agreed upon.
Contracts can be adjusted to your individual program in cases of necessity. Our cooperation officially begins once all contracts have been signed and advanced payment made.
5. VISIT UKRAINE
We will then help you arrange your first visit to Kiev, the capital of Ukraine, to start your program. When necessary, we will help you book tickets and choose where to stay in Ukraine during your visit. We will also coordinate meetings between you and your potential surrogate mother so you can confirm your decision.
During your visit to the clinic you will sign all necessary medical applications and provide biological materials.
Throughout your visit, we will schedule your meetings, accompany you to the clinic, help facilitate communication between you and the doctors (including translation) and take care of all of the details to make your stay as smooth and comfortable as possible.
6. RECEIVE UPDATES
Along the way, we will keep you updated and informed of progress and every important detail. Experienced doctors in one of our partner clinics will carry out all of the medical procedures related to your program. Upon your request, you can have access to all medical reports and documents related to your program. We will also facilitate communication between you and the surrogate mother. Finally, when it is time, we will notify you of your scheduled visit to receive all the documents necessary to take your new baby home.