Egg Donation
New Life Ukraine is glad to be able to offer parents big database of the egg donors. Parents are allowed to access the database upon their request.
New Life Ukraine is excited to offer parents-to-be the flexibility to choose the egg donor of their future child. Because our egg donors are not anonymous, parents-to-be in our egg donor, surrogacy, and IVF programs have access to our international egg donor database. Each donor has been carefully screened, with a comprehensive profile detailing critical information about the egg donor, including their age, height and weight, lifestyle, education, current occupation, medical and egg donation histories, family history, and ancestry.
We make this information available to give you the freedom to choose a donor that will best fit the needs and wants of your growing family. Out of respect of our donors, we do keep their personal information, such as their names, private, but their profile includes pictures for you to see the donor before making a decision. If you need further information, such as a donor's hobbies or interests, we are happy to get these details for you. Because we understand this is a very emotional part of your journey to parenthood, we are here for you every step of the way. Our goal is for you to feel 100% comfortable and confident in the decision you make when choosing an egg donor.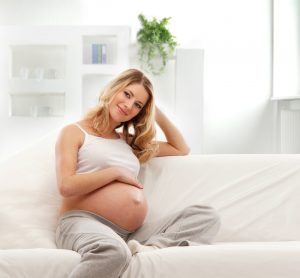 Donor Screening
After selecting an egg donor, we will ask that you sign an agreement with us before proceeding with donor screening. Donor screening is a routine process designed to protect the egg donor, the parents-to-be, and your baby. It also ensures that none of our parents-to-be ends their program without eggs. We want to make sure you get the results you need to achieve your dream of parenthood. Screening includes the following:
CBC/hb— Complete Blood Count/Hemoglobin
Blood group and Rhesus — In case an emergency blood transfusion is required.
HIV — Human Immunodeficiency Virus
HbsAg — Hepatitis B
VDRL — Syphilis
HCV — Hepatitis C
FSH (CD2—4) Follicle Stimulating Hormone — Tests for ovarian reserve (must be measured on day 2—4 of menses).
LH (CD2—4) — Luteinizing Hormone (Must be measured on day 2—4 of menses.)
AMH – Anti—Mullerian Hormone
Estradiol Level — (Must be measured on day 2—4 of menses.)
TSH – Thyroid Stimulating Hormone/Thyroid Function Test
Prolactin — Measures the level of the hormone prolactin produced by the pituitary gland (high levels can indicate infertility).
Pelvic Ultrasound for Antral Follicle Count (day 3—5 of menses).
Vaginal swab tests for Chlamydia to rule out any infection that may flare up during or after retrieval.
Kariotype
Herpes Virus
Cytomegalovirus
Once we have received confirmation from one of our doctors that the egg donor has successfully passed this screening, we are ready to begin with stimulation. In the event of a failed screening, parents-to-be are given the opportunity to choose a different donor without any additional fees.
We commonly use Gonal F, Menopur, Cetrotyde, and Ovitrell stimulation injections to trigger ovulation. Egg donor stimulations may last anywhere from 10 to 14 days. During this process, egg donors are consistently and carefully monitored for safety, and the parents-to-be are given regular updates.