Surrogacy
New Life Ukraine has earned a reputation of trust within the infertility community through its dedication to transparency, honesty, hard work, reliability, and meeting parents' expectations.
We have been on thousands of infertility journeys, and understand that the decision to turn to surrogacy requires significant courage, and emotional and financial investment on the part of the parents. That is why we always stand with our parents-to-be, walking with them every step of the way through their surrogacy program.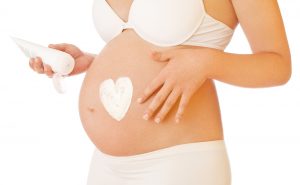 Our Surrogate Mothers
At New Life Ukraine, we ensure that our surrogate mothers are respected, well taken care of, happy and paid in a timely manner. Just as they are fully aware of their responsibilities, so are we aware of ours. Our surrogate mothers have made the selfless decision to help make the dreams of our parents-to-be come true with the gift of a child, and we do not take our responsibilities to them lightly. Their happiness and safety is of the highest priority, with our team guiding them through their rights and obligations at each step of the program.
Before registering our surrogate mothers in our database, we go through a careful and comprehensive screening process that confirms they are ready both medically and emotionally to make this life-changing decision. Our surrogate mothers are not smokers and do not drink.
If selected as a surrogate mother, we closely monitor their health and nutrition throughout the duration of the pregnancy with regular checkup appointments and nutritional counseling. Malnutrition has been shown to cause complications, such as placenta removal in the case of no weight gain. Along the way, the parents-to-be will be updated about the health and emotional status of the surrogate mother. The parents-to-be are also free to request a random alcohol or tobacco test at any time, which is performed at a national forensic bureau. This keeps the experience harmonious and pleasant for everyone involved.
Age range of our Surrogate mothers is 22-36. According to the Ukrainian legislation all Surrogate Mothers must have their own children.
We have a standard list for surrogate selection criteria:
Conclusion from General Physician that surrogate mother is healthy and doesn't have any contraindications for pregnancy
Chest X-ray, conclusion that surrogate mother is healthy (absence of tuberculosis)
Conclusion from breast physician (ultrasound of breast)
Report from pediatrician that surrogate mother's children are healthy
Reports from narcologist and psychologist
Surrogacy Programs at New Life Ukraine
In addition to our exceptional success rates, New Life Ukraine is proud to offer the highest quality customer service to parents-to-be before, during and after their surrogacy program. As a branch of New Life Global, we are faithful to continuing our network's tradition of honesty, dedication and compassion for each of our parents-to-be and surrogates.
Our care is of the highest quality, with effective communication implemented and maintained at every stage of the program to make sure you have the assistance you need. Throughout the program, you will work with various members of our team:
First, you will work with a follow up manager, who will guide you and provide you with information about the overall process of your surrogacy program. She will prepare necessary agreements and assist you with donor selection, if required.
Second, you will work with the medical coordinator. She will coordinate the whole IVF program and assist you with surrogate assignment. She will be your main point of contact until pregnancy is achieved. Following the pregnancy, a pregnancy care coordinator will coach the surrogate mother and maintain an open communication channel with the parents to keep them updated at all times.
Third, you will have access to an after birth care coordination, who is a great help for new parents following their baby's delivery. Though our contractual responsibility ends with the birth of the baby, we strongly believe that our new parents need the same assistance we have provided up to this point while they are in the country for their baby's registration. The after birth care coordinator with accompany you in the maternity hospital when the baby is delivered, assist you with documentation collection for the birth certification, suggest real estate and nanny agencies, arrange meetings between the parents and surrogate mother in case the parents need signatures on any legal documents, and much more.
We look forward to the privilege of walking beside you through your surrogacy journey. We will do everything possible to make sure your journey is smooth, stress-free and, most importantly, successful.
Surrogacy in Ukraine
In Ukraine, the only legal surrogacy is gestational, meaning that the surrogate mother cannot be genetically linked with the baby and embryos must be created either by the eggs of the mother-to-be (or the egg donor) and the sperm of the father-to-be. These created embryos are transferred to the surrogate mother to carry out the pregnancy.
Programs We Provide
Parents may need surrogate mothers for various reasons. Some are born without a uterus, some have undergone a hysterectomy for different reasons, some cannot carry a healthy pregnancy to term due to age and others had other treatments and as a result, pregnancy is not recommended for them. No matter what your unique situation may be, we are here and ready to find a solution to help.
in-Vitro Fertilization (IVF) / ICSI
Egg Donation Program
IVF with Donor Eggs Program
Self-Cycle Surrogacy Program
Surrogacy with Donor Eggs Program
PGD for Gender Selection