Surrogacy
New Life Ukraine has been operating long enough to gain trust of the parents with its transparency, honesty, hard work, reliability and meeting parents expectations.
We always stand with our intended parents, very deeply knowing that surrogacy is sensitive journey that requires lot of courage, emotional and financial investment of the parents. Understanding this make us walk with parents with every step they make during surrogacy programs. We are very careful in selecting the surrogate mothers. The ones we finally register on the database, we try to ensure they are equally ready medically and emotionally to make this big decision in their life. Surrogate mothers are fully aware and understanding their responsibilities and they are well guided by us about their rights and obligations.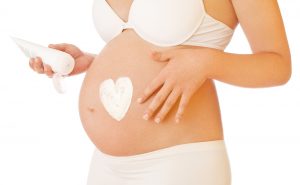 We are monitoring the pregnancy very closely, ensuring checkup appointments are being conducted, we are constantly updating the parents about health and emotional status of their surrogate mother and with this try to ensure most harmonious and pleasant experience of both parties.
Besides having exceptional success rates, which clearly is the mostly considered by the parents while selecting the right agency / IVF clinic to refer to, we are proud of quality of our customer service. New Life Ukraine is a branch of New Life Global Network, that has gained worldwide reputation for its parents care, honest approach, and dedication that truly speaks about high quality service. At New Life we implemented very effective communication to make sure parents are assisted at every stage of the program. We have first contact of the parents, a follow up manager who guides them and gives them information about overall operation of the program, she assists with donor selection if required and prepares the agreements. Second contact is the medical coordinator who takes over the program and assists the parents with surrogate assignment and coordinates the whole IVF program. She stays in touch with the parents until pregnancy is received. After the pregnancy, pregnancy care coordinator coaches the surrogate mother and have parents updated all the time. Though our contractual responsibility ends with the birth of the baby, we strongly believe that parents need equal assistance when they are in the country for baby registration. Therefore, we have an after birth care coordinator who is a great help for the parents after baby delivery. She accompanies the parents in the maternity hospital when baby is delivered, assists them with paper collection for the birth certificate, suggests real estate agencies, nanny agencies, arranges meetings of parents and surrogate mothers in case parents need any signatures on their legal papers and she does many other jobs for already successful parents.
We will be looking forward to having a privilege to assist you through surrogacy journey. We will do our possible best to make sure your journey is smooth, stress free and most importantly successful.
Surrogacy in Ukraine
In Ukraine only gestational surrogacy is legal. It means that surrogate mother cannot be genetically linked with the baby and embryos must be created either by the eggs of the intended mother (or the egg donor) and the sperm of intended father. Then created embryos are transferred to the surrogate mother to carry the pregnancy. Parents need surrogate mothers for various reasons. Some parents are born without uterus, some have hysterectomy done for different reasons, some cannot carry pregnancy because of their age, some had other treatments and pregnancy is not recommended for them. No matter which among above is the reason our intended parents refer to us we are ready to assist them.
Programs we Provide
in-Vitro Fertilization (IVF) / ICSI
Egg Donation program
IVF With donor eggs program
Self Cycle Surrogacy Program
Surrogacy with donor eggs program
Surrogacy for HIV parents
PGD for Gender Selection